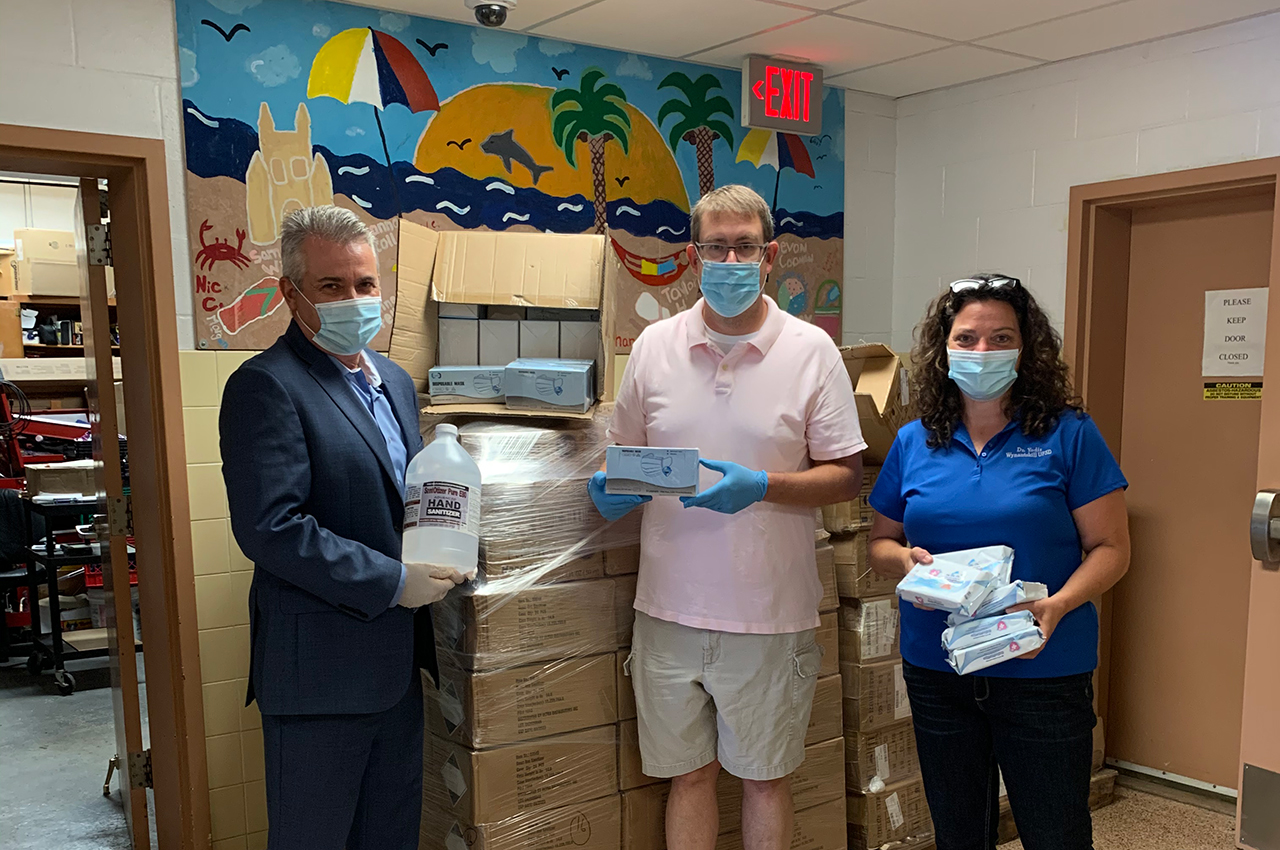 The district recently received a large shipment of masks, face shields, sanitizer, spray and other personal protection equipment (PPE) with the help of Rensselaer County.
Principal/Interim Superintendent Dr. Mary Yodis explained that like many districts, Wynantskill UFSD has found it difficult to secure PPE for the school year due to the high demand. When Dr. Yodis mentioned the issue during a meeting with the Rensselaer County Health Department, officials put her in touch with Jeffrey Sapirman, Executive Vice President of EGS Advanced Energy Solutions, who placed an order with a New York City company for the district.
Unfortunately, the company required an immediate advanced payment before delivering the PPE, something school districts are not allowed to do. Dr. Yodis contacted County Executive Steve McLaughlin about the issue who was able to authorize the county to send the advanced payment for the district, with the district repaying the county for the purchase.
"I can't thank (County Executive) Steve McLaughlin, the county Health Department and Jeffrey Sapirman enough," said Dr. Yodis. "We have literally waited months for things like sanitizing wipes and within two days this shipment from New York City was delivered. It is so reassuring to have all this PPE here well before the start of the school year."